Meet Mary Elkana from Imaunya village Shinyalu constituency and a mother of five. Her cookstove was installed in 2012, she's among the first group of people to benefit from Eco2librium's Stove for Life project which was started in 2010.
Mary says she has never regretted switching to cooking with improved cookstoves. She recalls when she could have numerous visits to the hospital due to eye irritation from the smoke after cooking with traditional three stones, coughing endlessly at night and she also used to experience difficulties in breathing.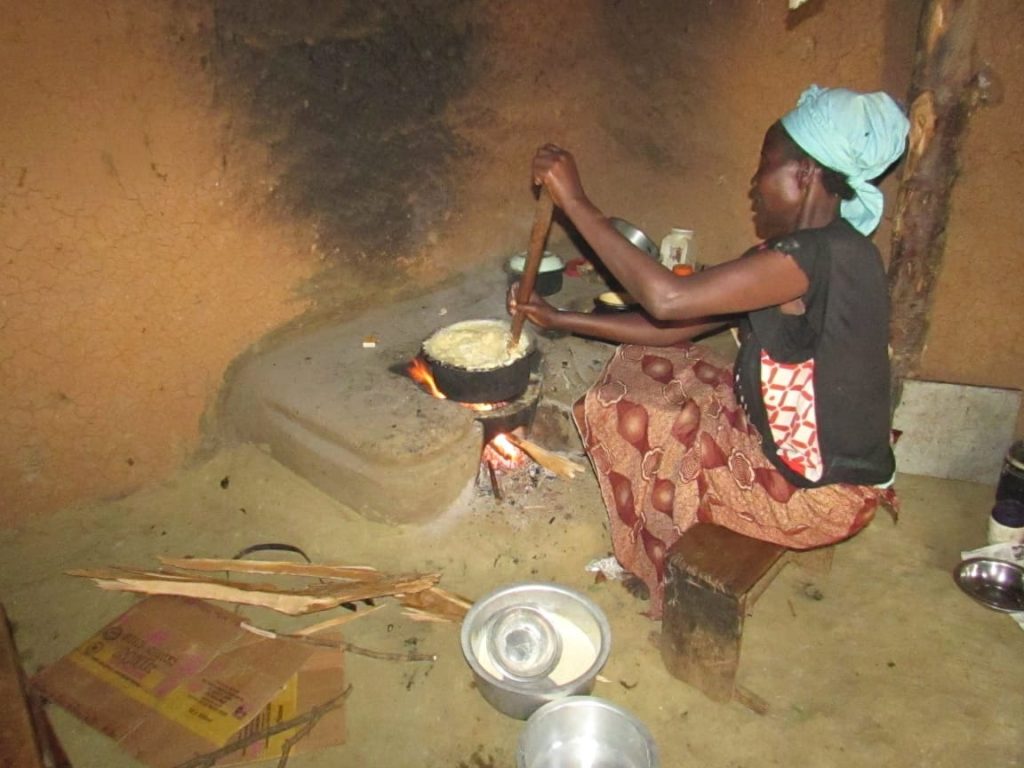 After switching to cooking with improved cookstoves, she says her health has greatly improved. She also needs less time to collect firewood and prepare meals for her family.
"I now have more time to assist the family in income-generating activities. My girls also have more time to study. No more respiratory diseases and itchy eyes."
Some of the things Mary found fascinating about the Upesi jikos are their nature of emitting less smoke, and the way they are clean and don't irritate her eyes anymore.
She says she never worries whenever she gets many visitors, as her cookstoves can cook two meals faster and at the same time.
Mary who is also a grandmother, adds that she has saved a good amount of money by using less firewood for cooking.
"My granddaughters now collect firewood twice per week instead of four times per week, and I channel the money saved from using less firewood to farming".
She looks back on how her children used to experience fire burns while she was still using the traditional open fires, since the installation of cookstoves in her kitchen, there are no more burns.
An improved cookstove has multiple impacts the same day it is installed and reduces emissions as soon as it is put to use, and adopting these cookstoves reduce the use of firewood, lowers the carbon emissions and expels the toxic fumes outside the users' homes. This decreases household air pollution which is a leading cause of many heart and lung diseases in rural communities.
The Gold Standard recently conducted a study demonstrating that Improved Cookstoves projects´ impacts are measured more accurately and achieve maximum social, economic, and environmental impacts. Research showed that Improved Cookstoves contribute $1.8 billion per year in environmental and social benefits worldwide.
By, Brenda Imai.