Josephine Karani
Chairperson of IAWRT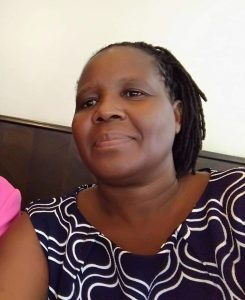 Ms.Karani is the Technical Manager, PBU, Parliament of Kenya. She is a seasoned broadcast journalist of close to three decades, previously a Chief Producer, Television with the Public Broadcaster, KBC. she holds a Diploma in Television Production/ Presentation) from Kenya Institute of Mass Communication (KIMC), a certificate of Educational Programme Production Course (EPPC) from Radio Netherlands Training Centre, The Netherlands, a Bachelors of Arts (Sociology and Communication from the University of Nairobi and now pursuing her Masters in Communication from the same University. She holder of numerous certificates in Media, Communication, and related fields from various institutions at home and abroad Ms. Karani has produced programs of all genres on Radio, Television, and Online platforms. Her passion lies in children, youth, and women's issues, especially their rights and development. She is an alumnus of the Coaching and Leadership (The Media project), of Poynter Institute, South Florida University, USA.
---
Josephine Mirembe Nkuubi
Vice Chairperson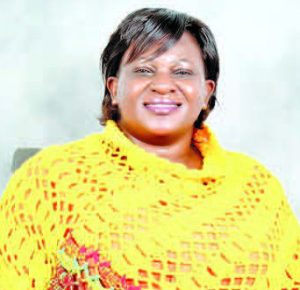 Mirembe has over the years been instrumental in proposal writing, report writing, serving as a Film Juror of the IAWRT film festival in addition to organizing events for members. Besides, she is an independent Advocacy filmmaker, with a passion for Disability Advocacy. She has been a two-time finalist at the Australian (NOVA Employment) Focus on Ability annual Film Festival. She loves the performing arts and has participated as a director and actress in stage, radio, and film productions in addition to being a voice artiste. She holds a Bachelor of Arts in International Relations, Peace and Conflict Studies, and Journalism from the United States International University-Africa( USIU-A), A Diploma in Television Production from the Kenya Institute of Mass Communication and is currently pursuing postgraduate studies in Digital Communication at USIU-A.
---
Cecilia Maundu
Secretary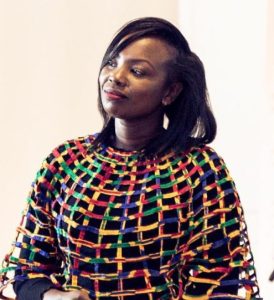 Cecilia is a broadcast Journalist and Media trainer in Kenya. She is also a specialist in gender digital security training with vast experience in training women journalists, women leaders, and human rights defenders. Cecilia has the quest to ensure that even the most vulnerable feel safe online. She is also a user experience expert (UX), who leads training on collecting feedback and evaluates how effective online security tools are. All this is in creating a holistic approach to digital security. Ms. Maundu holds a Master in Communication and a Bachelor of Arts (Communication & Sociology) from the University of Nairobi. She is pursuing her Doctor of Philosophy (Ph.D.) in Communication studies at Moi Univesity. Her thesis is on "digital security in the era of data mining".
---
Grace Githaiga
Treasurer of the Board.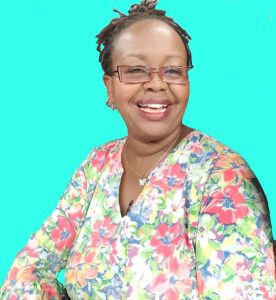 Grace is the CEO of the Kenya ICT Action Network (KICTANet), a multi-stakeholder think tank for ICT policy and regulation (www.kictanet.or.ke).
She also hosts a television talk show Take on Tech, on Kenya's National Broadcaster the Kenya Broadcasting Corporation (KBC). The Talkshow explores Technological concepts and debates with a panel of experts.
She has over 20 years of experience in Partnerships Building, influencing and shaping policy direction, Research, Training, Resource Mobilization, Strategic Networking, Development and Convening of ICT Networks, and Support and Promotion of Community Broadcasting. She is also sensitive and respectful of cultural differences with the ability to work in a wide variety of cultural contexts.
---
Racheal Nakitare.
Projects Coordinator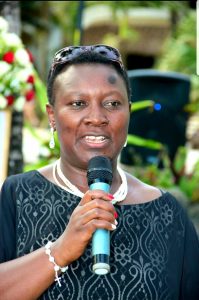 Ms.Nakitare is the Assistant Television Programmes Manager at Kenya Broadcasting Corporation(KBC). She has vast experience in the broadcast media where she has worked on local and international mega projects in equal measures. She holds a Master's in Communication studies from the University of Nairobi and also studied New Media and Conflict Transformation at Philip Merril School of Journalism, the University of Maryland under the prestigious Hubert Humphrey fellowship. She trained in coaching and leadership at the Poynter Institute, South Florida University under The Media Project. She is also a Knight Journalism fellow and alumni of Radio Netherlands Training Centre, The Netherlands.
Ms. Nakitare is passionate about gender equality and women empowerment, hence her leading role in building evidence through research and online training for women leaders in Kenya. She was the first African President of IAWRT International and during her tenure, the association grew to include the Arab-speaking and South American regions. She pioneered many initiatives like the Gender Mainstreaming project. She represents the Ethical Journalism Network in Africa and also sits on the Advisory boards of Orione Children's Centre in Nairobi. She boasts of being the first African journalist to interview President Barack Obama at the White House in June 2010.